Mobile Notary Public Service - Bartow, FL
863-698-3793
As a Florida Commissioned
Notary Public
, I can come to you to
notarize
your documents. You can also come to my office in Bartow during office hours if desired.
I charge $15 for the first notarized document and $5 for each additional document (if needed).
All of my posted fees
include
travel time and fuel so there are no hidden charges. I do limit myself to the
Bartow
, Mulberry, Highland City, Winter Haven, Eagle Lake, south Lakeland and surrounding area in
Polk County
, FL.
My service is great for anyone that may be immobile, hospitalized, confined to a nursing home, caring for small children or just too busy to get out. I will come to you to
notarize
your documents.
I also provide
VIN verifications
that may be required by the Florida Department of Motor Vehicles (DMV).
I will come to your location and perform the VIN verifications. Fee $20
I also provide safety deposit box content certification for banks. Fee $25
Marriages
-
I perform simple marriages. You must have first obtained the required and valid Florida marriage license before the ceremony can be performed. Fee $40

Remote Court Hearings - Need to be "sworn in" for a remote court hearing over the telephone. I can meet you at your location to do this. Fee $20 Read More

Jail notarizations - I am available for local jail notarizations as well. Fee $30


NNA
Certified Loan Signing Agent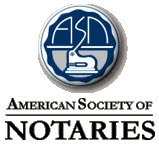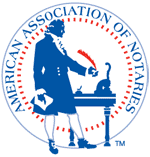 Call me today at 863-698-3793 Florida Notary Commission #: FF 996244 Expires:5/25/2020
BONDED & FULLY E&O INSURED
Last NNA background screening completed: June 28,2016
Errors & Omissions Insured through: Western Surety Company
(posted fees include travel time and fuel expenses)